Seven decades and still thriving

Harrogate Christmas & Gift opened its doors today bringing festive and gift suppliers and buyers together for the 70th consecutive year. In 1949, the show presented a very different picture, and although the industry and retail platform has evolved dramatically over the decades, if the thriving halls of the first day of the event are anything to go by, Christmas is still very much big business.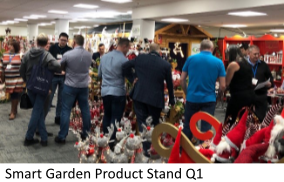 Eight Halls of the Harrogate Convention Centre are packed with exciting new products – fresh and trending colour schemes, twinkling lights and enticing aromas. There is something on the cards for every age and taste – and noticeably an ethical theme echoed with many companies involved, with less plastic and lots more rustic, eco-friendly ranges. For example, Calico Cottage which provides quality fudge products now presents its confectionery in non-plastic, biodegradable packaging. The company, which is located in Hall Q, also provides in-house fudge making programmes for retailers to produce in-store.
IEP returns to the show with a new brand – Sense Aroma with a fabulous range of products from ultrasonic diffusers, wax and oil burners to salt lamps and water fountains. The company is actively looking to establish this brand a retail/concession concept within garden centres and department stores with bespoke merchandising units offering an all in one retail solution.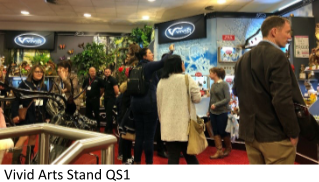 The show is open from 9am to 6pm on Monday and Tuesday, and 9am to 4pm on Wednesday. Everyone attending tomorrow (Monday) are cordially invited to join the show directors and organising team for free drinks and canapes in the Royal Hall straight after the show. Everyone is welcome.
Full information is available on this website.