Dressed to impress

The Jones' are getting more competitive each year and helping your customers keep up with them at Christmas is no easy task. However, a visit to Harrogate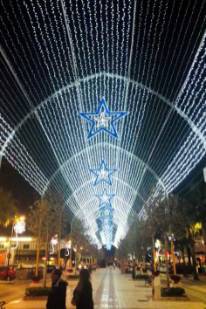 Christmas & Gift from 12th to 15th January 2020 will certainly solve many of your retail tribulations with exhibitors presenting the very latest in new 'must-have' decorations, Christmas lights, gifts and much more. In fact, you are pretty much guaranteed to find everything you could possibly require on the festive front – and for most other celebrations throughout the year too,
As well as all the favourite brands which return to the show each year, the show already has 25 new companies signed up for 2020 with fabulous new products to choose from. Don't forget to register online to visit (its free entry!) www.harrogatefair.com
German-inspired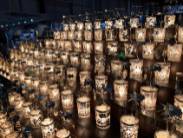 German company Hellmann is a family run business with more than 25 years' experience in production and wholesale of Christmas products. Already established in Europe, the company is delighted to present it collection to the UK market at the show.
Visit Hellmann on Stand B16
Personal puzzle
Following on from the great success of its new personalised kids' jigsaws, Global Journey is launching a wonderful new range of Christmas kids' jigsaws. Children will love piecing together their very own puzzle with their name highlighted in the

Christmas scenes. These include Santa, Snowmen, his elves, and reindeer. These beautifully packaged trend-setting Jigsaws are environmentally friendly, made from recycled materials and are fully recyclable. There are 96 titles/names including generic titles and wonderful customised Christmas tree display. To top it all off, they are incredible quality and amazing value retailing for only £3.99.
Visit Global Journey on Stand A34
Join Santa's workshop
Take your Christmas 2020 inspiration direct from the source with Santa's Workshop from WIDDOP and Co – the home of all the year's most spectacular and important festive trends.
Last year's runaway success - the Santa Express collection - has departed and the next stop is Santa's Workshop. Packed with over 1500 brand new and exclusive decorations, gifts and even more wow factor props, it is guaranteed to help you stand out from the crowd through Christmas 2020.
Visit WIDDOP and Co. on stand B7