Increase in visitors

The highest number of visitors arrived at Harrogate Christmas & Gift for more than a decade on Sunday 13th January (the first day of the show), with more than a 10 percent increase in footfall from the same day last year. Simon Anslow, show organiser, comments: "Since 2011, Harrogate Christmas & Gift has averaged an increase in visitor numbers year-on-year of around 10 percent. 2019 has been no exception and demonstrates the growing popularity and importance of this trade show to retailers in the festive goods and gifts sectors."
Many show attendees also enjoyed hospitality from exhibitor NOMA last night which celebrated its 80th year with a lavish party in the Royal Hall of the Harrogate Convention Centre. Entertainment included top billing comedian Dara O'Brian, singing waiters and a live band.
If you have already visited the show, the doors are open today (Tuesday) from 9am to 6pm and tomorrow from 9am to 4pm. More information can be found on the website at www.harrogatefair.com
Kid's bake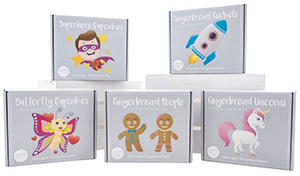 Blossom Bakery is a new company specialising in Children's Bake at Home Boxes. These are designed to encourage children to be creative, to follow instructions and most importantly, to have fun in the kitchen with family and friends.
The boxes include equipment, an apron, step-by-step guide, all dry ingredients measured out and ready to use, handmade fondant decorations and colouring sheets and pencils to keep children occupied while their treats bake.
Visit Blossom Bakery at stand Q51
Doggy decisions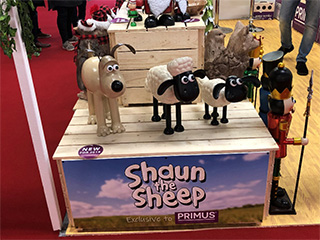 Primus, which prides itself on bringing something new to the market and specialising in quirky gifts for the home and garden, proudly presents its latest 'must have' addition to its Aardman Animations Collection – Gromit. The quality metal sculpture joins the hugely popular Shaun the Sheep and Timmy.
Also not to be missed are Bobbie Buddies - adorable garden sculptures that the whole family will love. Characters include Sammy the Schnauzer, Pablo the Pug and Darcey the Dachshund.
Visit Primus on Stand C17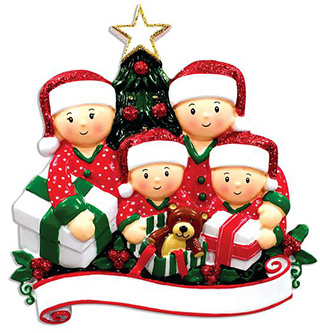 Getting personal
PolarX Ornament & Gift is a holiday gift company specialising in ornaments, stockings, table toppers and other seasonal good which can all be personalised. With over 1300 SKUs to choose from, and multiple display options, PolarX can customise a holiday programme to suit your growing company's needs.
Visit PolarX on Stand Q79