New exhibitors and an action packed show

Visitors to Harrogate Christmas & Gift yesterday have been delighted by the quality and quantity of exhibitors the show has to offer this year.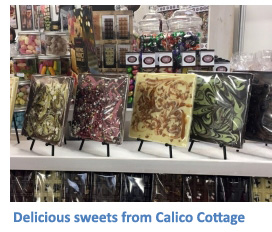 With over 100 companies participating and two new halls – Hall Q and the Kings Suite – there are some great new, never seen before ranges.
Hall Q has been a popular destination with lots of new companies well worth visiting including Calico Cottage (Q21) with a delicious range of fudge, chocolates and sweets – and best of all they are offering tasters! These delicacies look beautiful, make great gifts and impulse purchases; and can also be personalised.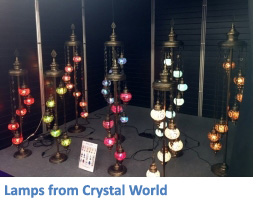 Anyone who has holidayed in Turkey will no doubt have seen beautiful authentic Turkish glass lamps and Crystal World is now importing these to the UK. Available in a range of colours and sizes, these are well worth a look on Stand Q35.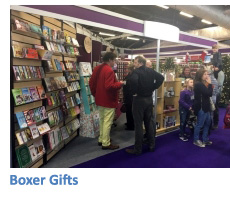 Boxer Gifts' Stand C21 has received plenty of attention with a range of quirky gifts including hilarious book ranges. This includes 'Haynes' manuals of Marriage, Babies and Pensioners; plus Enid Blyton titles such as 'Five go on a strategy away day'.
Anyone looking for exciting Halloween products should head for Boland's Stand C24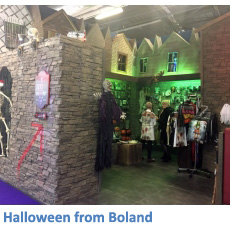 which is packed with ghoulish and quirky party items; also Premier Decorations in Hall H which is not only crammed with everything for Christmas but has a huge – and extremely creepy –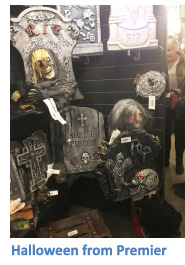 Halloween collection too.
The show opens again today from 9am to 6pm – and don't forget to join the organising team in the Royal Hall (at the entrance of Hall A) straight after the show for free drinks and canapés.
Full information and registration is on the website at www.harrogatefair.com