Last chance to visit

Day three of Harrogate Christmas & Gift and what a great show it's been so far. Retailers and buyers have been spoilt for choice with an array of exciting new products. This year we have more than 20 new exhibitors and this has certainly added another new dimension to the show. Every year, we can't help be surprised by the creativity and innovation that the Christmas and gift industry has to offer and its exciting to know that we will see these eye-catching designs in the shops next Christmas.
Tomorrow (Wednesday) is the last day of the show - door are open from 9am to 4pm - so if you haven't already taken the opportunity to visit, this will be you last chance. We look forward to welcoming you. More information on the website at www.harrogatefair.com
Not to be missed ...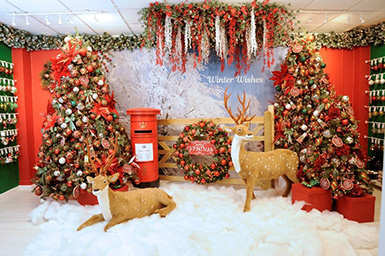 Cosy up in your very own Christmas card scene with Festive Productions' Winter Wishes theme. Embracing a traditional Christmas colour palette and a dusting of snow, this theme features red robins, garden wildlife, post boxes and other quintessentially British elements that wouldn't look out of place on the front of a Christmas card. Focusing on festive red post boxes, typical garden wildlife and snow frosted foliage such as berries and holly.
Visit Festive Productions on Stand C1



Personalised Christmas
Polar X Ornaments presents a wide collection of elegantly hand-painted, personalised Christmas decorations. Visit its stand or browse the website to view the complete selection. Come and see the large range of new 2023 products, which are now available for pre-order. Be among the first to stock the 2023 collection before anyone else! - Polar X also offers low minimum quantities and fast shipping from our UK warehouse. Plus, its offering a limited-time show discount of 15% on all ranges. Don't miss out!
Visit Polar X Ornaments on Stand D5.
Traditional festivity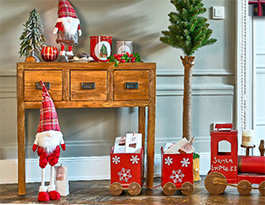 Holy night from Boltze incorporates cream, grey and khaki green bringing contemporary spirit into tradition. This gorgeous range includes classic and traditional materials such as ceramics, coloured metals, coloured glass with key pieces including Santa figures, decorative pendants, tableware with motifs - all making a great match for the country cottage style.
Visit Boltze on Stand M25