Show confidence

Harrogate Christmas & Gift opened to a great start on its first day on Sunday with visitors demonstrating that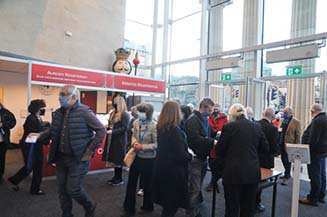 Covid wasn't going to get the better of them this year by voting with their feet. Retailers and buyers flocked through the doors of the Harrogate Convention Centre; and with additional safety precautions in place, there was an air of confidence as they perused the fabulous products on display.
Harrogate Christmas & Gift is the only Christmas trade show in Europe this January, and as most festive suppliers state that all Christmas 2022 orders must be placed by the end of this month in order to fulfil in time – the show is proving a not-to-be-missed event for serious Christmas buyers.
Simon Anslow, show organiser, comments: "We are absolutely delighted with visitor turnout for the first day which was on par with the first day of the show in 2020. There is a real buzz in the halls of the Convention Centre as people enjoy getting back to face-to-face business once again. This is the only European trade show in time purchase products for next Christmas and consequently exhibitors have been taking quality orders. It is very apparent that everyone participating is glad to experience a semblance of normality and 'business as usual' once again."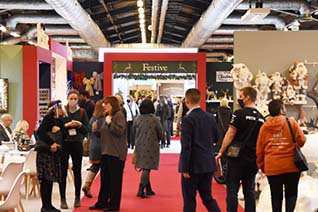 Harrogate Christmas & Gift is open today (Monday 17th) until 6.00pm, tomorrow from 9.00am to 6.00pm and 9.00am to 4.00pm on Wednesday. The organisers and exhibitors look forward to welcoming you all to the show!