Are you ready?

The doors of Harrogate Christmas & Gift open this coming Sunday (16th January) and exhibitors are already busy creating gorgeous displays of the very latest in festive gifts and decorations. A full exhibitor list is available online but see below for a taste of what some companies have to offer!
There are still a few last minute exhibition spaces available at the show – so if you are a supplier and would like the opportunity to present your products to retailers and buyers, complete the online booking form HERE; or contact Simon Anslow on 07798 737077.
See the full exhibitor list and register for free entry today www.harrogatefair.com and browse the Digital Show Guide at www.harrogatefair.com/ShowGuide.

Not to be missed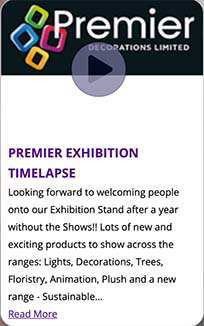 Retailers and buyers visiting Harrogate Christmas & Gift will be spoiled for choice with the amazing array of fantastic new products from Premier Decorations – which will once again will fill Hall H of the Harrogate Convention Centre in its entirety.
After a year with no trade shows, this is the prime opportunity to catch up with the Premier team and see what is fresh and new to tempt customers during the 2022 festive season. Don't miss the latest innovations in lights, decorations, trees, floristry, animation and plush – and the hottest theme for this year – Sustainable Christmas with lots of exciting new eco-friendly products.
Harrogate Christmas & Gift is the only trade show that Premier Decorations will be attending this year – so don't miss the opportunity to view its exclusive Christmas and Halloween ranges for 2022.
Visit Premier Decorations in Hall H


In the light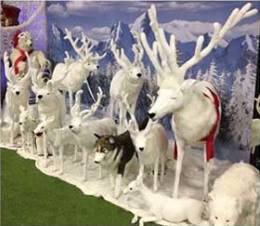 Light up your display this year with Hamac's brand new premium lighting products. The company is excited to officially announce its New Brand InLiteFi!
InLiteFi products have the unique combination of fiberglass, coloured aluminium and LED lights giving customers an incredible experience both day and night! Hamac Displays are the Exclusive distributors of InLiteFi in the UK and Ireland.
Visit Hamac on Stand M2



Christmas wish
Gorgeous new Pearl Gift Sets from Global Journey make the most enchanting gift of all.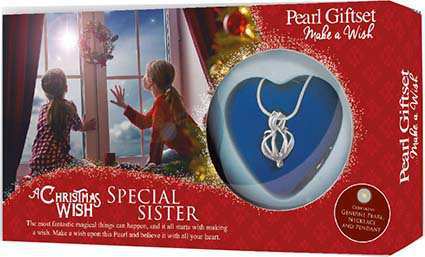 Whether it is a special daughter, granddaughter, mother or friend, there is a Christmas Wish Pearl Gift Set for everyone. Open the can; then open the clamshell to reveal the pearl. Place the pearl inside the locket and then wear the stunning necklace with pride.
A Pearl Giftset stand is free on loan with an opening order of 120 Pearl Giftsets Titles at £4.25 each (retail at £9.99).
Visit Global Journey on Stand A34

Carbon offset
In 2022 SnowTime is launching a collection of Artificial Christmas Trees which will form part of its future carbon offsetting strategy. SnowTime believes by planting sustainable trees to offset any carbon produced from this collection will give consumers comfort in knowing they are purchasing a Christmas Tree that has sustainability credentials.
When visiting SnowTime look out for the Special Tree Tag on products that are part of this ground-breaking collection.
Visit Snowtime on Stand D1

Gift wrapped
Padgett Bros (A to Z) Ltd is a long established importer & distributor of children's toys. Offering a wide and varying range of Brands at affordable Prices. Take a look at the company's stand for all your Christmas Grotto needs. Wrapped & unwrapped Santa's gifts catering for all age groups and price points. Specialist suppliers to Garden Centres, Theme Parks, shopping centres, retailers, Christmas Events, Farm Shops, charities & the Hospitality Industry.
Visit Padgett Brothers A to Z on Stand A5