Getting personal

Walking through the halls of the Harrogate Convention Centre on the third day of Harrogate Christmas & Gift (Tuesday), new product trends at this year's show are quickly evident.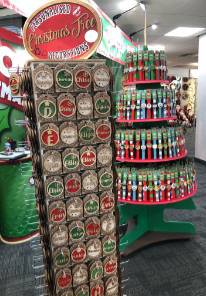 Of course, Christmas decorations from trees and tinsel, to lights and baubles are hugely prominent; but there also appears to be an advent of personalised products with everything from chocolate bars to jigsaw puzzles and watches. It seems that if you have a name – there is a product out there to put it on!
Demand for personalised products has not gone unnoticed by exhibitors either. Sarah Prewitt of Stands Out (stand Q19), which manufactures and supplies personalised pocket money gifts, commented: "We have had our best show ever. We began exhibiting at Harrogate Christmas & Gift three years ago with just a small collection of products, but thanks to this show,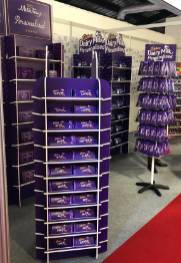 we now have many of the large garden centres on board and have increased our range of personalised products to meet demand."
This type of novelty gifts and toys make great add on purchases, particularly at Christmas when consumers loosen their purse strings in search of low-cost stocking fillers. Playwrite (stand Q22) is an expert in this area with James Cornelius of the company commenting: "We are probably one of the few companies that have been exhibiting at Christmas & Gift for its entire 70-year duration. There is always demand for our Santa grotto and stocking filler toys and once again we have had another good show."
Don't miss these and numerous other fantastic products to ensure a thriving Christmas 2020 – The last day of the show is tomorrow (Wednesday) from 9am to 4pm.
Full details available on the website at www.harrogatefair.com