Discover what's trending

Day two of Harrogate Christmas & Gift and business remains brisk in the halls of the Harrogate Convention Centre. With so many fabulous new products to choose from at the show, retailers and buyers attending have their work cut out selecting items to tempt their customers next year.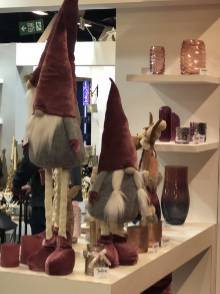 However, help is at hand as many exhibitors are presenting colour coordinated collections including merchandising solutions to create eye-catching displays and optimise sales opportunities.
Greys and dusky pinks appear to be among the on-trend colours for 2020 with many exhibitors presenting great gifting opportunities; and wood, rustic and floral products are prolific on many exhibitor's stands too suggesting that consumers will be seeking a natural approach to their festive decorations next year.
As soon as you enter the show, you will notice the smell of not only Christmas with cinnamon, nutmeg and spicy fragrances; but floral scents and perfumes for the entire year with numerous candles, diffusers and pot-pourri items on display.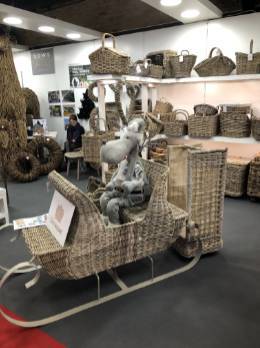 At the close of business today, exhibitors and visitors gathered in the Royal Hall to enjoy hospitality provided by Harrogate Christmas & Gift directors and show organisers, providing a great opportunity for everyone attending to meet and network over drinks and canapes.
There are still two days of the show remaining, so if you haven't already had the chance to attend, you still have time head to Harrogate. Opening hours are 9.00am to 6.00pm on Tuesday and 9.00am to 4.00pm on Wednesday.
Full information is available on the website at www.harrogatefair.com