Christmas countdown

Just two weeks to go until we can hang up our hats and relax with family and friends for some festive fun – and those of you working in the Christmas industry undoubtedly deserve a much-needed break. These are the busiest shopping weeks of the year and retailers running Santa's grottos and special Christmas activities are flat out entertaining excited children and making their Christmas wishes come true.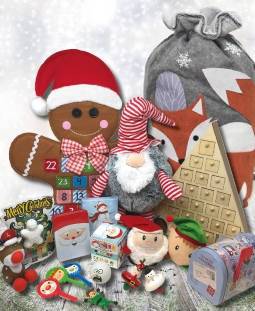 Harrogate Christmas & Gift has over 30 new exhibitors to the show this year, so if you are thinking of searching for some new Santa Grotto ideas for 2019 – this is the place to be. You will find everything from pocket money toys and gifts to ornaments and decorations – and even fireworks and food!
Don't forget to register online – visiting is free for trade buyers – and if you have new colleagues who haven't been to the show before, don't forget to send them the link to sign up for the show! www.harrogatefair.com

That's Santa sorted
The Playwrite Group is looking forward to Harrogate Christmas & Gift 2019 where it will be launching its new festive range for the coming year. Many new novelty toys, stocking fillers and craft items have been added to the range. It will also be launching a new luxury range of stockings, sacks and advent calendars.
Visit Playwrite Group on Stand Q45

It's all in the App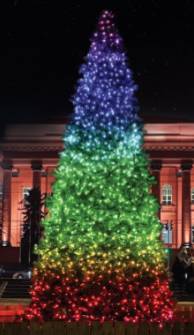 The future of lighting Décor is here! Customise your Christmas light displays with Twinkly. Social media engagement has exploded for the company this year with millions of views worldwide, so grab the opportunity to stock this amazing brand in store for 2019.
Twinkly is an APP controlled colour changing light system which will mesmerise Children and Adults alike. Customise the colour and sequence on your display, group them together, and share all from your smart phone. The impressive spec list also includes a light and music sensor, compatibility with Google Home and Amazon Alexa plus much more. All this is supported by attractive FSDU's with video demonstration screens.
Visit Twinkly on stand C21


Magical scenes
Hamac Displays is the latest development from Hamac Trading Company and as well as existing lines, Hamac Displays will be showing new large fibreglass and metal display models.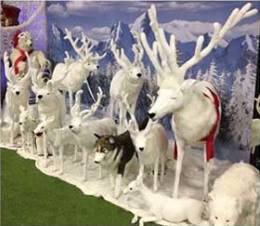 Don't miss the hugely popular animated Hansa Creation products with the new 2019 range. This is one of the world's most realistic plush animal reproductions with a selection of singing and talking products which will bring a bit of Christmas – or all year-round – cheer to your business.
Trading since 1999, Hamac has expanded its display business and will be offering customers full themed displays. New for 2019 and soon to be revealed will be a whole new range of display models, props, trees and backdrops.
Visit Hamac Displays on Stand M2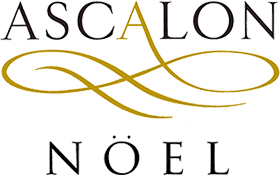 See us on stand TBA