Your tickets are waiting!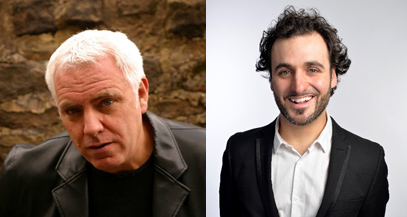 Want to laugh until your sides split and eat until you're full to bursting? Then don't miss The Big Night Out on Sunday night after the show (14th January) with hilarious comedians Dave Spikey and Patrick Monahan and a fabulous four course dinner. For visitors and exhibitors at Harrogate Christmas & Gift it is still officially the festive season so a great excuse for one last Christmas indulgence. Tickets for the event are just £45 + VAT per ticket (which is amazing value for dinner and entertainment and even includes a pre-dinner drink!)
The night kicks off at the Old Swan, Harrogate from 7.30 pm (and it's walking distance from most hotels!) and goes on until late with music and dancing.
Not-to-be-missed – last few tickets remaining – CLICK HERE for more information.
Personalise in-store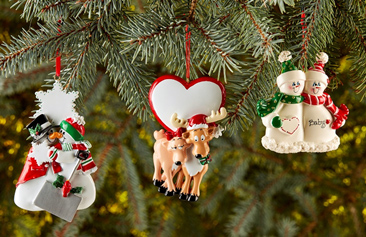 GiftScribes' debut at Harrogate Christmas & Gift after 10 years in business is a great opportunity to view its extensive range of high quality Rudolph & Me branded Christmas decorations. The unique selling feature is the point of sale, instant, hand personalisation. When combined with the recognised high quality of manufacture and cute character based designs, this results in fabulous impulse purchases. GiftScribes continues to innovate and will be showing its counter top and floor standing retail display units.
Visit GiftScribes on Stand Q25

Christmas boxed up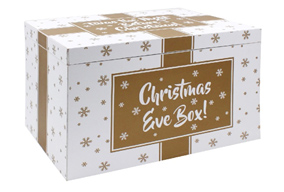 Before Christmas day arrives, many like to exchange gifts and these Christmas Eve boxes are perfect for the occasion. Made from sturdy wood-like material and available in white and red with gold illustrations and wording they are ideal for the growing trend of children receiving a Christmas gift on Christmas Eve. These were a huge line for Christmas 2017!
Visit Lesser & Pavey on Stand D6
Easy clip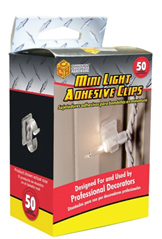 Anglo American is expanding its range of Christmas decorating accessories even further in 2018 for retailers as well as professional decorators after the Adams Mfg Corp takeover of CCH in the USA. One of the new product lines are Adams Mini Light Adhesive Clips which fix lights to windows and door frames. They are commercial grade and accommodate traditional incandescent as well as newer larger LED styles. The contoured design is easy on the fingers and allows you to snap mini lights into the holders with a tight, uniform fit and quick installation.
Visit Anglo American on Stand C3