Tap into Trees

This week has seen real Christmas trees flying off the shelves – with prices varying hugely depending on the size and variety – and some outlets charging as much as £80 for a prime specimen. It's hardly surprising that many consumers will be thinking of investing in good quality artificial trees next year, so be sure to check out the latest innovations in Christmas trees at the show. Lots of exhibitors will be offering products which are hard to tell the difference between artificial and real – and there are even products to make them smell real too!
Be sure to register to attend Harrogate Christmas & Gift to see what the industry has to offer at www.harrogatefair.com
Design your own
XD Seasonal will be presenting lovingly designed artificial garlands and festive decorations at Harrogate Christmas and Gift this year. Discover its handcrafted luxury artificial Christmas garlands and wreaths.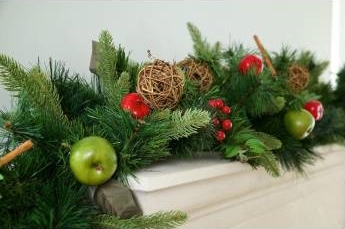 Choose from our ready-made collection or create your own unique garland.
Explore the company's elegant glass style baubles which are seamless and fillable. Wide range of colours and sizes to create the perfect bespoke decoration.
XD Seasonal has expertise – it has been involved in the design, manufacture and supply of festive products since 1998. If the company doesn't know something, it will definitely know one that does.
Looking for something different? Come and design your own garland at the show.
Visit XD Seasonal on Stand Q40-42
A sucker for wreaths
Due to the popularity of heavier Christmas wreaths and decorations, Adams Mfg. Corp. USA which produces the 'world's best suction cups', has developed its strongest suction wreath hook to date.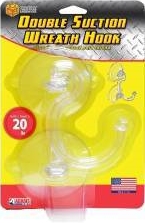 The Double Suction Wreath Hook consists of two giant suction cups with a swivel heavy duty hook which will hold 9kgs in weight on a suitable surface.
Anglo American Distributors exclusively distribute Adams Christmas decorating accessories range in the UK and has added this product as an additional line to its bestselling single Giant Suction Wreath Hanger which holds up to 5.5kgs.
Visit Anglo American Distributors on Stand C3
Gadget gifts
Lesser and Pavey is delighted to introduce its new range of multitools which make quality gifts, including multi-functional pliers which open up to offer pliers, wire cutter, screwdrivers, saw, bottle and can opener, knife blade and fish scaler; the multi-hammer with five multi; the ultimate multi-tool gift set with three different tools included; and the multi-tool set with a torch.
Visit Lesser and Pavey on Stand D06