Christmas Kisses
Have you ever wondered where the tradition of kissing under Mistletoe comes from? Apparently it goes back to the times of ancient Druids as the plant is supposed to possess mystical powers bringing luck to a household and warding off evil spirits. It was also a sign of love and friendship in Norse mythology – hence 'kissing under the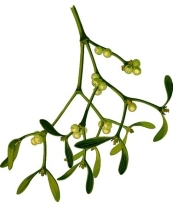 Mistletoe'.
When Christians first arrived in Western Europe people tried unsuccessfully to ban the use of Mistletoe as a decoration in Churches – but the tradition still holds today. In fact York Minster Church used to hold a special Mistletoe service in the winter where wrong doers could be forgiven their sins!
Kissing under Mistletoe originated in England and the custom was that a berry had to be picked from the sprig before a person could be kissed. Once all of the berries where gone – there were no more kisses! However, you will find plenty of artificial Mistletoe floral decorations and ornaments at Harrogate Christmas & Gift – don't forget to register for the show at www.harrogatefair.com
Hand-blown in Wales
Wales-based Milford Collection has been long known for its range of scented giftware manufactured in its own factories including pot pourri and lavender wheat bags.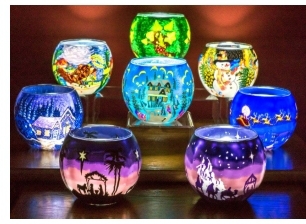 The company also has a range of glass gifts for the home and garden and is proud that all of its glassware is mouth blown by skilled craftsmen using recycled glass. This continues to be a favourite with trade customers and sales increase year on year.
Not to be missed at Harrogate Christmas & Gift is its gorgeous scented pine cones, Christmas Pot Pourri and Christmas Light Glass and Wax Melt Burners.
Visit The Milford Collection on Stand A02
A fairy's best friend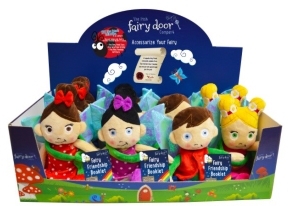 Ackerman International presents Fairy Friends – magical huggable fairies infused with special magic. Before children go to sleep each night they need to give their Fairy Friend lots of love and hugs. When they are asleep the fairy will come out and be instantly draw to the Fairy Friend and will snuggle and stay with the child and watch their dreams. In the morning, the child can hold the Fairy Friend to their face and will feel a warm patch where the fairy has been – this is the fairy giving a magical hug back!
Visit Ackerman International on Stand Q07
Clearing up confusion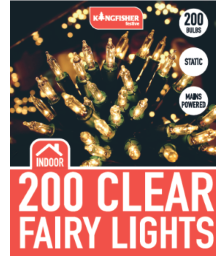 Bonningtons is clearing up the confusion surrounding Christmas lights with new colour coded packaging to facilitate category selection for retail buyers making the consumer experience less bewildering.
The huge brand and product changes at Bonningtons continue to ripple through the business and customers will be able to see the new developments in the Kingfisher Christmas brand at Harrogate Christmas & Gift. In building the new range for 2017 Kingfisher has set out to de-mystify the massively complex string light sector and build a clear product segmentation and hierarchy. It has translated this into colour coded packs with critical information presented in an instantly understandable format.
Visit Bonningtons on Stand B04