A host of exciting new products
Harrogate Christmas & Gift welcomes a host of brand new exhibitors to the show this year and promises retailers and buyers a larger and more diverse range of products than ever before.
Exhibiting for the first time includes Culinary Concepts with an extensive range of gifts for the home including dining accessories and candles; The Libra Company with interior design accessories and giftware; and The Original Metal Sign Company with quirky printed products such as mugs, wall art and coasters. Joe Davies is also attending for the first time with over 1000 on trend gift and home décor items from its full Christmas range.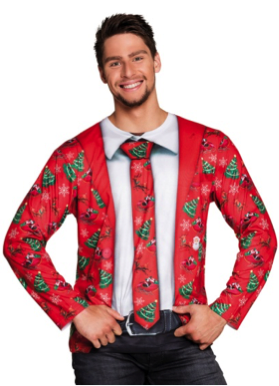 Don't forget to pre-register for the show at www.harrogatefair.com – it's free to attend!
Festive dressing
Whilst Boland's focus at Harrogate Christmas and Gift will be Halloween, it will also be showing a range of Christmas Party products, as the company has been selling Christmas products for over 45 years. Don't miss the company's brand new Christmas design T-shirt , which is part of Boland's very successful faux real T-shirts, of which there are many different designs in both Christmas and Halloween.
Visit Boland on Stand C24

Shining lights
Crystal World is an exciting new exhibitor for Christmas & Gift this year with a beautiful range of mosaic lamps which are all hand-made, ideal for use in the home and garden and making perfect gifts. The company has been trading since 1992 and offers some of the best quality products on the market including glass, crystals, giftware, jewellery and much, much more.
Visit Crystal World on Stand Q35

Ethically created crafts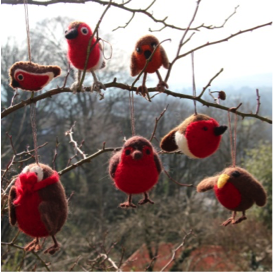 Felt So Good's has been busy designing and creating bundles of unique creative products and is thrilled to be launching its new collections at Harrogate.
These 'fairly traded' and fabulous felt creations are designed in the UK by Adele Zara Collinson and includes stylish new products for the home as well as completely new character based Christmas collection for 2017. All of Felt So Good's products are ethically produced by community-based skilled artisans using traditional techniques. By utilising these crafts, the company can ensure that each item has been lovingly created, without the unnecessary environmental damage of mass production.
Visit Felt So Good on Stand C05